Sometimes, the most meaningful and cherished gifts are the ones made at home and which come from the heart. These homemade Christmas gifts kids can make on their own are beautiful and are meant to be cherished for years to come. You might even want to make an extra to keep for yourself!
And don't forget to snag your Kid's 99-Page Holiday Activity Kit, complete with Elf on the Shelf Notes & Letter Boards, Letter to Santa, Activity Sheets, Countdown to Christmas, Christmas Scavenger Hunts & I Spy Games, and much more! 
10 Homemade Christmas Gifts Anyone Would Love to Receive:
Kid-Made Wind Chime
This is a super cute, yet oh-so-simple project even toddlers can create with a little help from parents.  They'll be a sweet addition to any porch, garden or hanging in the classroom. Check out the instructions at Sugar, Spice and Glitter.
Christmas Peppermint Sugar Scrub
Who doesn't want to receive something to help them relax and smell good at the same time? This peppermint sugar scrub is a versatile gift for anyone, and if your child is learning math and measurements, supervising as they measure and add all the ingredients is also a little learning experience. Grab the recipe and supplies list at Emma Owl.
Nail Varnish DIY Coasters
These look so cool and to be a fun art project to create! They're also gorgeous gifts and you can read the instruction on how to create your own nail varnish coasters at The Mad House.
Handprint Mason Jars
These handprint mason jars are super easy to make but can also be created for almost every holiday – Christmas, birthdays, Fathers or Mother's Day and so many more holidays! Check out the set of instructions to make these at home by Fun-A-Day.
Wooden Bead Bracelets
Rhythms of Play is one of my favorite websites for activities and crafts. These wooden bead bracelets are adorable, don't require a lot of supplies, but your kids will probably love making them so much, they'll make them for everyone they know!
Kid-Made Dish Towels
You can either make these seasonally themed or let your kids use their imaginations, but these gifts would be perfect for Grandma's house. Here are the supplies and instructions from I Can Teach My Child.
Heart Leaf Lanterns
These are stunning and will make beautiful gifts to last for a long time. Take your kids on a nature walk around your neighborhood or to a park and collect an array of colorful leaves. When you get home, let them cut out little hearts (or other shapes) to glue to a mason jar. See the step-by-step creation at Rhythms of Play.
DIY Clay Necklace
Sometimes wearing kid's artwork doesn't make quite the fashion statement you want, however, this DIY Clay Necklace looks really nice and has a modern look any teacher, parent or grandparent would happily wear. Check out the instructions to make your own clay necklace at Hello Glow.
Abstract Art Coffee Mug
Anyone who receives this gift will proudly use it for coffee or tea! See the super simple instructions to make your own abstract art coffee mug at Joy in the Works.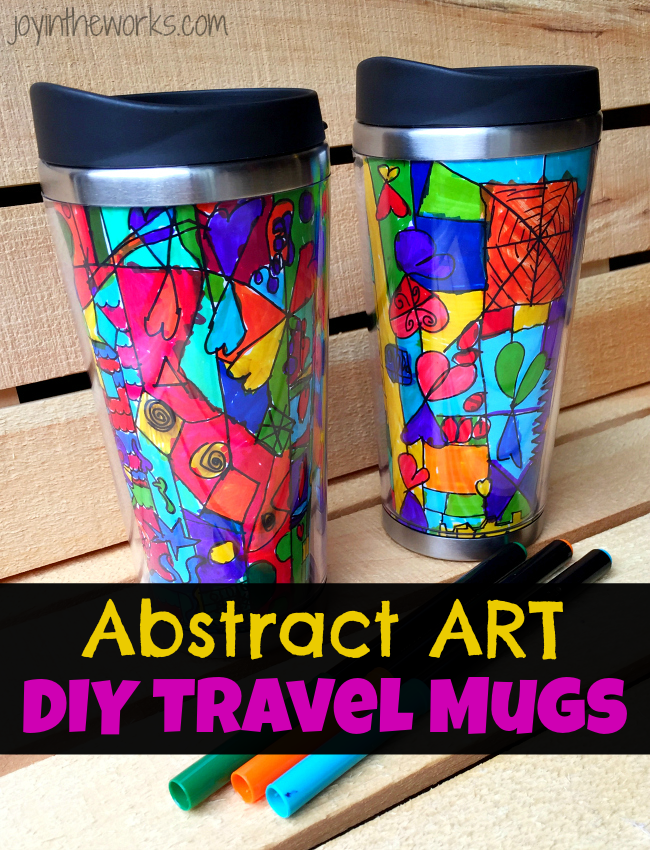 DIY Bead & Rock Photo Holder
This is the perfect homemade gift for Christmas… or Mother's Day, Father's Day, or just a fun day craft to make with the kids! Read about how you can adapt this craft to kids of any age at Buggy and Buddy.
Check Out All of Our Gift Guides:
More Holiday Fun & Activities: