'Tis the season for giving, but let's not forget all our children's teachers do for them during the school year! Your child will love creating any of these teacher's gifts, but also giving them to their teacher before winter break. These are affordable, yet simple and easy to pull together, any many your child can create on their own and share in the spirit of the holidays.
Plus, don't forget to grab the jam-packed 96-Page Holiday Activity Bundle (with letter to Santa and Elf on the Shelf notes!) and make the month even more fun. 
Easy & Affordable Teacher's Gifts:
1. Rudolph Hot Chocolate. You probably already have all the ingredients in your home or can snag them on your next grocery store run. Print out the free Rudolph hot chocolate gift tag at Cincy Shopper.
2. Nail Polish With a Special Gift Tag. Who doesn't love a new color of nail polish to feel a little extra pep in their step? Use the free printable tag with cute label, "For Your Mistle Toes"  from Persia Lou.
3. Easy Beaded Leather Wristlet. A simple, yet beautiful wristlet that can be customized for a male or female teacher and embellished however your child delights. Get more ideas from I Always Pick the Thimble.
4. Elf Mason Jar. Fill a jar with holiday colored candy and decorate with a few easy embellishments and a tag to delight your teacher! See more from Polka Dot Chair.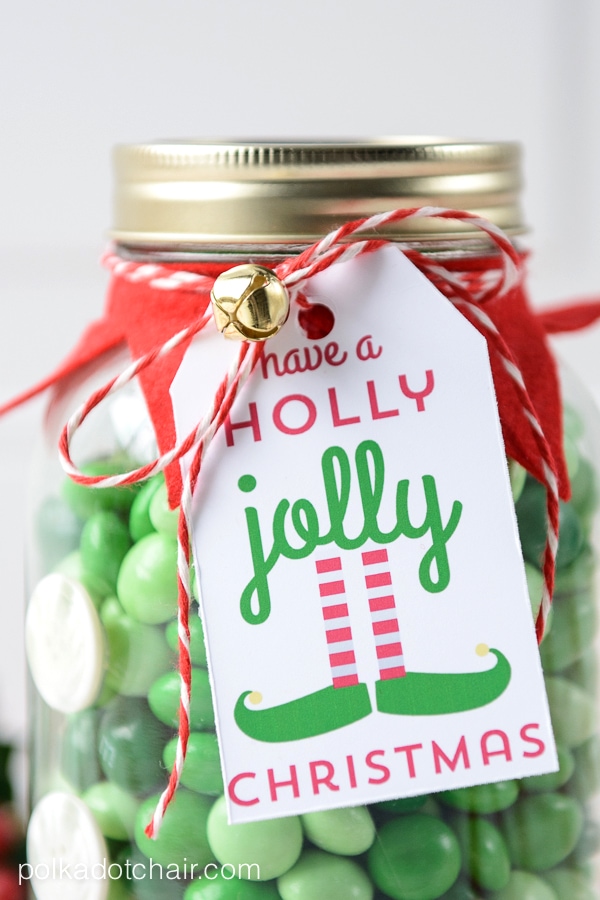 5. Easy Candy Cane Sleighs with Candy Bars. This idea come from Princess Pinky Girl and can be built by your child, it's that simple.
6. Glitter Mason Jars. Your child's teacher will keep this on their desk all year long (and probably for many more years) and your child will love seeing their heartfelt gift every day. From A Pumpkin and a Princess.
7. Coffee Gift Card Holder. Everyone loves a warm beverage from Starbucks, or another favorite coffee shop, especially your child's teacher who arrives extra early to get a start on the school day. Snag the cute gift card holder at Eighteen 25.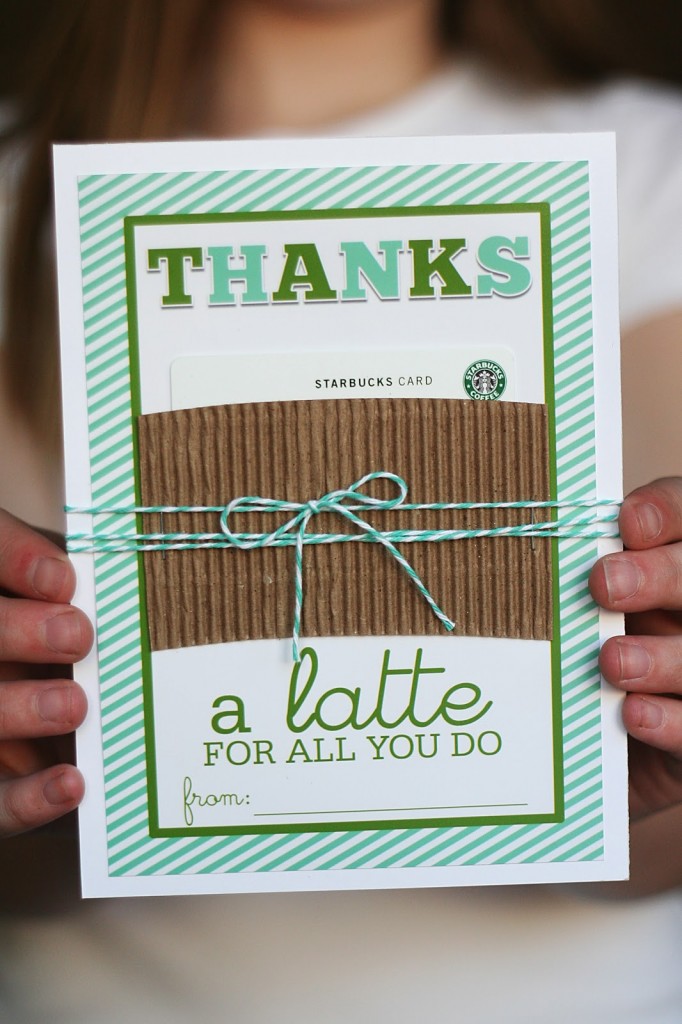 8. Flower Pot & Blooms. A quick and easy little painting project for the weekend and stick in some gorgeous stems. See more on the idea at My List of Lists.
9. Gingerbread Sugar Scrub. You can find a million different recipes for sugar scrub on Pinterest but be sure to grab the cute printable tag at The Weathered Palate.
10. Pretzel Snowman. Another super cute mason jar creation, but this one is my favorite! Fill the mason jar with white chocolate covered pretzels, add a few buttons, tie on yard and voila, here's a cute teacher's gift via The Weathered Palate.
Check Out All of Our Gift Guides:
More Christmas Resources: